'Nick Sparks' is a bare-bones iPhone app that randomly generates characters from a list of the top 25 baby names, and locations from a list of small American tourist towns, then plugs them into the single love story outline it has stored on its server and creates a poster of the two main characters kissing in the rain. Wait, forgive me, I'm getting word that Nicholas Sparks is a real person. And he's wildly successful. Hmm...
Julianne Hough (Rock of Ages) has officially signed on as the female lead alongside Josh Duhamel (Transformers: Revenge of the Fallen) in the latest Nicholas Sparks adaptation, Safe Haven.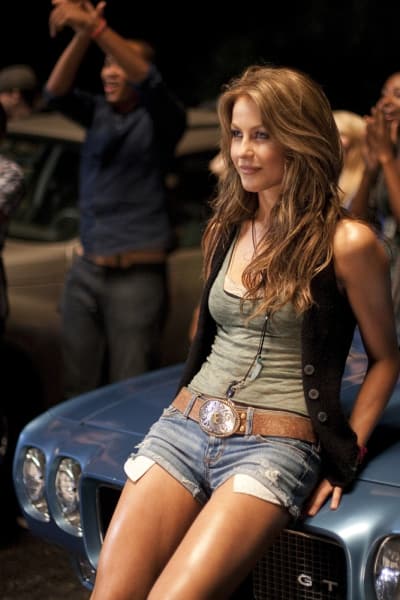 Hough will play Katie, a young woman who arrives in a small North Carolina town, carrying with her a dark secret. When she meets a widowed store owner Alex (Duhamel), she begins to let her guard down and get close to him.
Despite my jabs, Sparks has created some incredibly popular novel/movie pairings, including Dear John, A Walk to Remember, and The Notebook (check out our The Notebook quotes page). Safe Haven will begin production next month, and open in theaters February 8, 2013. Look for the poster of Hough and Duhamel kissing some time between now and then.