Katy Perry will be the the subject of the upcoming documentary concert film Katy Perry: Part of Me, and from the looks of the latest poster for the film, Perry's private life will be juxtaposed with her quirky public persona.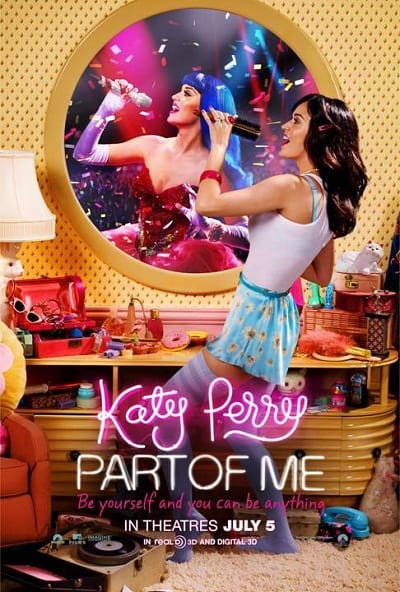 The first Katy Perry: Part of Me movie poster showed Perry on stage, posing for unseen fans, and seemed to suggest that the film would mostly focus on performance.
The new poster, however, seems to confirm that in addition to being a concert film, the documentary will tell the story of Perry's life, her rise to stardom, and her divorce with Russell Brand, who can be seen in the upcoming film Rock of Ages.
Look for Katy Perry: Part of Me in 3D beginning July 5.