Lawless, a new Western film about two bootleggers in Virginia, has some cool new character posters. Click the thumbnails to enlarge.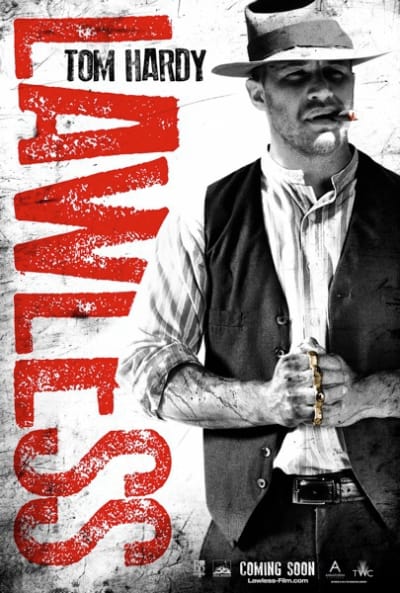 And what's this? You can also see these characters moving and talking in two new clips?
Both clips feature Tom Hardy, who will play Bane in The Dark Knight Rises, busting out some serious acting chops. The film also stars Shia LaBeouf, Gary Oldman, Jessica Chastain, and Guy Pearce. Pearce can be seen in the upcoming film, Prometheus (watch the Prometheus trailer).
Lawless, based on the book The Wettest County in the World by Matt Bondurant, is directed by John Hillcoat, and will open on August 31. Watch the Lawless trailer here.