The hit romantic comedy from 2003, Love Actually, may be getting a sequel. Universal president (that sounds like a powerful political position in an intergalactic sci-fi, but I'm referring to the studio) Eddie Cunningham has expressed interest in Love Actually 2.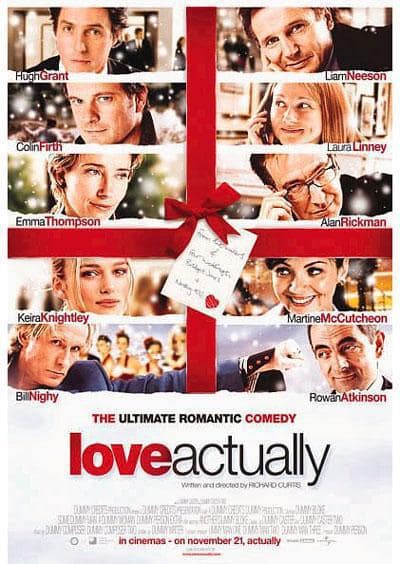 Cunningham stated that while many have tried to emulate director Richard Curtis' signature style, nobody can pull it off quite like him. Curtis wrote and directed Love Actually in addition to writing Four Weddings and a Funeral and Bridget Jones's Diary. There's no word yet on whether Curtis is interested in the project, or which of the original Love Actually cast would return.
If the prospect of a sequel has you feeling nostalgic about the first film, why not peruse through some Love Actually quotes?
As for a title for the prospective new film, I'm thinking Love Maybe, Love Seriously, or Love For Realzies.