Despite the tepid box office earnings of the original film, MacGruber may be getting a sequel. The comedy, based on a Saturday Night Live sketch starring Will Forte, was actually quite hilarious, despite the poor track record of post-Wayne's World SNL films. For proof, visit our MacGruber quotes page.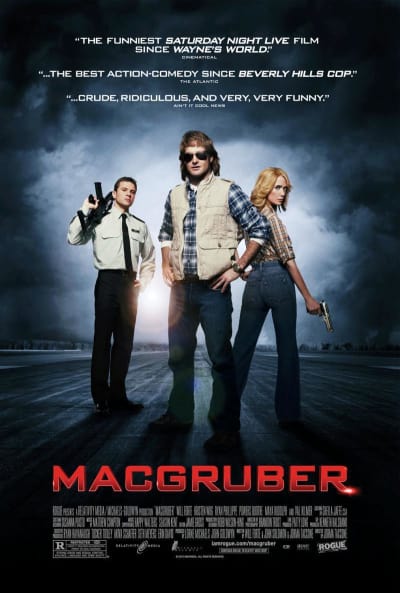 While no plot or casting details have been revealed for MacGruber 2, writer/director Jorma Taccone has stated that he, Forte, and fellow writer John Solomon have been throwing around ideas for a while. One can only hope that Kristen Wiig (check out some Bridesmaids quotes) will return as Vicki St. Elmo-MacGruber.
Perhaps because the film was based on a recurring sketch with almost no plot or character development, the expectations for MacGruber were initially low, but since its release, the film, which spoofs the 80's action genre, has gained a rather large cult following. It is likely that a sequel will have a more positive initial reaction.
While MacGruber 2 awaits a greenlight, Will Forte can be seen in a supporting role the upcoming film The Watch. Take a look at The Watch redband trailer for more.