Movie Fanatic is offering an exclusive giveaway for Man on a Ledge, which came out on Blu-ray DVD this week. One lucky winner will receive a copy of the of the Blu-ray DVD, a Man on the Ledge hat, and a Man on the Ledge to-go coffee mug. Check out the details and find out how to enter below: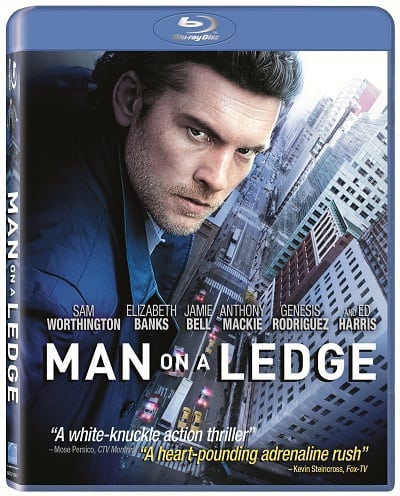 A police psychologist tries to talk a man down from a ledge while an epic diamond heist is in motion in Man on a Ledge, which stars Sam Worthington (Avatar), Elizabeth Banks (What to Expect When You're Expecting), and Jamie Bell (The Adventures of TinTin).
Before heading up to the ledge, Worthington's character Nick Cassidy feasts on lobster as his last meal. If you had to choose a last meal, what would it be?
All you have to do to win is ...
1. ADD Movie Fanatic's Google+ Page to your Google+ Circle.
2. Leave a comment on Movie Fanatic's G+ Man on a Ledge giveaway post and ANSWER the simple question: "What would you choose as your last meal before heading up to the ledge?"
The winner will be selected at random from all valid entries this coming Thursday, June 7. We'll contact you then if you're the lucky winner!