Now that The Avengers has premiered, summer is officially here and we've convened a few of our esteemed colleagues for a Movie Fanatic Round Table to talk about summer movies and what we are thrilled to see, who we think will surprise us this hotter season and which of the non-sequel films landing in the next four months we believe are fit to be called a franchise.

Gerrad Hall of www.thesevensees.com and Jami Philbrick of www.iamrogue.com join your Movie Fanatic managing editor Joel D. Amos for a discussion of all things summer movies.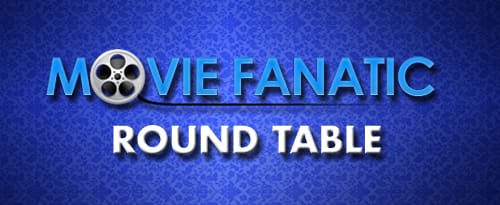 1. What is your personal most anticipated movie of the summer and why? Yes... you have to pick one!
Jami:
There are three movies that I was excited for this summer,
The Avengers
,
The Amazing Spider-Man
, and
The Dark Knight Rises
. Since I've already seen
The Avengers
, I'll take that off my list (I know that seems like cheating). I'm much more excited for
The Amazing Spider-Man
now, after seeing the second trailer and think that they might actually pull off a great reboot, while I have doubts that anyone besides fanboys will care. That leaves
The Dark Knight Rises
. It's hard not to have high expectations and I'm worried that they might get let down. Hopefully Nolan pulls it off and this is a
Toy Story 3
and not a
Spider-Man 3
quality third installment.
Gerrad:
As much as the trailers for
Snow White and the Huntsman
,
The Amazing Spider-Man
and
Ted
have all piqued my interest for their own reasons, I have to say my excitement for
The Dark Knight Rises
is reaching a boiling point. It's the finale in the trilogy, Christian Bale and Christopher Nolan are saying sayonara, Anne Hathaway is in a catsuit, and Tom Hardy gets to sink his teeth into a nice, meaty role (hopefully we can understand what he says). Check, check and check. I'm there!
Joel:
Prometheus
, period. Ridley Scott heading back to the genre he helped define? Count me in! With each successive trailer, still, poster and viral video, my anticipation for the film grows ever deeper. Is it a prequel to
Alien
? Do I care? No! Regardless of the story's origins, this is a sci-fi epic... and the first we've truly seen in years.
2. Which film arriving this summer do you think will surprise us? Like last year's Midnight in Paris becoming Woody's highest-grossing film.Jami:
As for what movie this summer will surprise us, I think fans will be shocked at how good
G.I. Joe: Retaliation
is... compared to the first one. Dwayne "The Rock" Johnson has already revived two dying franchises that he had not previously been in (
Fast Five
and
Journey 2: The Mysterious Island
), and I have two words for you... Bruce Willis! But as far as a film on par with
Midnight in Paris
and its success, I can only think of two possibilities this summer,
Savages
and
Magic Mike
. Both helmed by Oscar-winning directors Oliver Stone and Steven Soderbergh, respectively. Both films have great casts and deal with controversial subjects, namely pot and male strippers.
Gerrad:
Could Woody Allen out-do himself with this summer's
To Rome with Love
? Great cast: Alec Baldwin, Ellen Page, Penelope Cruz, Jesse Eisenberg and Woody Allen himself. It's foreign, but not -- and Allen just doesn't stop. June 29 will be an interesting weekend to watch as well... will Channing Tatum's
Magic Mike
or
G.I. Joe: Retaliation
perform better? Two different audiences, two very different movies. Maybe the surprise will be if neither does huge bank.
Joel:
I think that the big surprise will be how many people turn out to see Will Ferrell and Zach Galifianakis go at it in
The Candidate
. Ferrell (and Galifianakis for that matter) is no stranger to blockbusters… but let's be honest: It's been a while for the
SNL
veteran. The hilarity we've seen thus far in the CinemaCon sizzle reel and first clips has us falling on the floor in laughter.
3. Which non-sequel arriving this summer do you think has the chance to become a franchise?Jami:
This is a tough one as there really are not that many original films coming out this summer. I want to say
Prometheus
but that is a prequel.
The Amazing Spider-Man
... but wait that is a reboot. Okay, how about
Total Recall
... no wait that's a remake.
The Bourne Legacy.
.. no that is a sequel/reboot. Wow this is tough. I guess in that case, the original film that has the best chance of becoming a franchise is probably
Abraham Lincoln: Vampire Hunter
. I'd say
Snow White and the Huntsman
could too but that's not exactly an original idea either.
Gerrad:
Battleship
-- no question about it on this one. If
Transformers
can do what it's done, I don't see any reason why a movie with a trailer like
Battleship's
won't land some mega money. I would be shocked if this movie sunk. (Sorry, had to get in that pun.)
Joel:
I agree with Gerrad,
Battleship
has already done blockbuster numbers overseas and regardless of what it does domestically, count on this one getting a sequel. Recent Hollywood history is littered with films that rock overseas and barely make a dent here and then get a sequel (
Wrath of the Titans
, anyone?).
4. Is it naive to think that this summer will eclipse summer 2011 in quality and quantity of quality?

Jami: I think every summer movie season is about that same and it's been that way for the last fifteen years or so. There are tons of sequels, comic book movies, remakes, reboots, kid's movies, action and adaptations. Last year was a pretty good summer season but so was the one before that, and the one before that. I think this year should be good, between the final Batman film, a brand new Spider-Man, the long awaited Avengers team-up, an Alien prequel (sort of), a Bourne reboot, a Tim Burton/Johnny Depp movie (Dark Shadows) and high octane sequels to G.I. Joe and The Expendables -- I think this summer is shaping up to be as good as any we've seen in recent years.

Gerrad: I think it's safe to say the quality of this summer's movies will surpass those of 2011. It feels like there were a lot of movies last summer that just met expectations. Then again, it was still a huge summer thanks to movies including Fast Five, Bridesmaids, The Hangover Part II and the Potter finale. But Summer 2012 I think should cash in at the box office... The Avengers is already tracking huge, Battleship is doing serious business overseas in its opening weekend, Will Smith is back with Men in Black 3, everybody and their brother wants to see Snow White and the Huntsman, not to mention The Amazing Spider-Man, The Dark Knight Rises and The Bourne Legacy. Ice Age: Continental Drift and Madagascar 3: Europe's Most Wanted should appease the younger audiences. Hope folks are saving their hard-earned money for all those movie tickets they'll want to buy.

Joel: This summer will see both quality and quantity in terms of successful films. What we've seen so far from G.I. Retaliation, The Dark Knight Rises and Prometheus has us believing in summer 2012. But, with original ideas such as a fighting fairy tale heroine (Snow White and the Huntsman), a vampire-hunting president (Abraham Lincoln: Vampire Hunter) and other films such as Woody Allen's To Rome with Love and of course Ridley Scott's Prometheus, summer 2012 has the potential to be the biggest and best in history.
5. What was your personal summer movie favorite of all-time? You can have a three-or-four-way tie if you need!

Jami: When I think of the great summer movies seasons of the past I automatically go to two seasons from my youth... 1988, and 1989. The former brought us two of my favorite films of all time, Die Hard and Midnight Run. Both films greatly impacted movie making for decades to follow. 1989 brought us the first superhero event film of my lifetime, Tim Burton's Batman. While Nolan and Bale have pretty much nailed that genre, I will never forget the dark and gritty world Burton created and the first time I heard Michael Keaton say, "I'm Batman." The one last summer film I will throw in is Terminator 2: Judgment Day. My father took me to see the film in the summer of 1991 when I was a teenager and I'll never forget the actual fear I felt sitting in the balcony of a small theater in Maine watching Robert Patrick's T-1000 on foot chase Arnold, Linda Hamilton and Eddie Furlong in their car and almost catch them. I'd never been so afraid in all my life.

Gerrad: I think the movie that stands out for me, the movie that epitomizes what a summer movie is all about -- big action, a main character you're rooting for and want to be, a bit of comedy lending some memorable one-liners -- is Independence Day. Will Smith became an enormous movie star thanks to that movie, and he has dominated several July 4th weekends since then. I can't ignore The Dark Knight and Speed either ... two very different movies, two summer movie classics.

Joel: The summer of 1993 brought us Jurassic Park and although Spielberg had astounded in previous summers (E.T., Jaws, Raiders of the Lost Ark), there was something about technology meeting talent that saw those dinosaurs of Jurassic Park totally terrify and cause thrills beyond belief. That summer also gave us The Firm, The Fugitive and In the Line of Fire.