A new poster for Tyler Perry's Madea's Witness Protection dropped today. The poster is the first to display Tyler Perry and Eugene Levy's characters.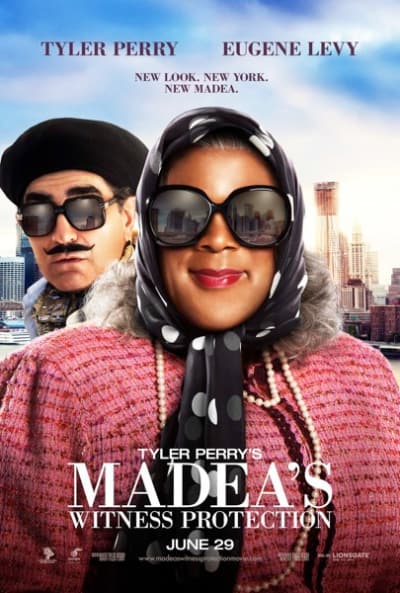 Madea's Witness Protection finds a disgraced New York CFO, played by Levy, moving his family into Madea's neighborhood as part of the witness protection program.
The film is the seventh in a long line of Tyler Perry movies featuring the Madea character, and just his third film not adapted from a play. For some insights from the prolific writer/director/producer/actor, check out our interview with Tyler Perry for his last film, Good Deeds.
Madea's Witness Protection opens June 29.