Frozen Ground tells the real-life story of an Alaskan detective, played by Nicolas Cage, as he searches for a serial killer, played by John Cusack (The Raven), who has stalked Anchorage for over a decade. Eight stills from the film have just been released (click thumbnails to enlarge).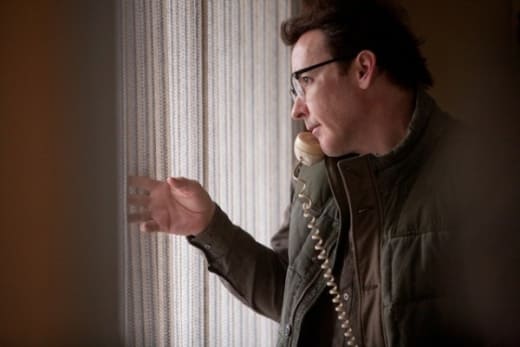 The stills cast the film as an intensely thrilling cat-and-mouse game in the vein of Zodiac or Se7en (visit our Se7en quotes page). Though, you have to wonder if Cusack and Cage flipped a coin to see who would play the killer and who would play the detective (my first instinct would be to reverse the roles).
The film also features 50 Cent (who produced) and Vanessa Hudgens, who plays an escaped would-be victim who helps Cage's character track down the killer. Hudgens is currently shooting Spring Breakers alongside Selena Gomez and James Franco.
Frozen Ground will be released December 1.