Squirrel to the Nuts, a long-dead Peter Bogdanovich project, has been resurrected! And they're adding exciting contributors left and right.
Owen Wilson, Olivia Wilde, and Brie Larson have signed on to star, with Jason Schwartzman close to joining. In addition the star-studded cast, Wes Anderson and Noah Baumbach will be reuniting to produce.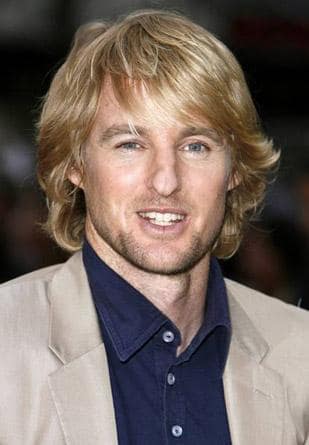 Squirrel to the Nuts, which was previously killed in 2010, will mark Bogdanovich's first feature directing effort since 2001's The Cat's Meow. The film will follow Wilson as a Broadway producer who falls in love with an ex-hooker actress, played by Larson, despite being married to the star of the show.
Wilson, known primarily as a comedic actor for such films as Wedding Crashers (check out our Wedding Crashers quotes page), proved he can pull off a subtler performance in last year's Oscar-winning film Midnight in Paris. Wilson is also a frequent collaborator of Anderson's, having co-written Bottle Rocket, the film that launched both of their careers, with the director.
In other Wes Anderson news, his new film Moonrise Kingdom opened today. Keep your eyes peeled for more Squirrel to the Nuts news soon.