Take a look at some new stills from the movie The Dictator, courtesy of Paramount (click the thumbnails to expand).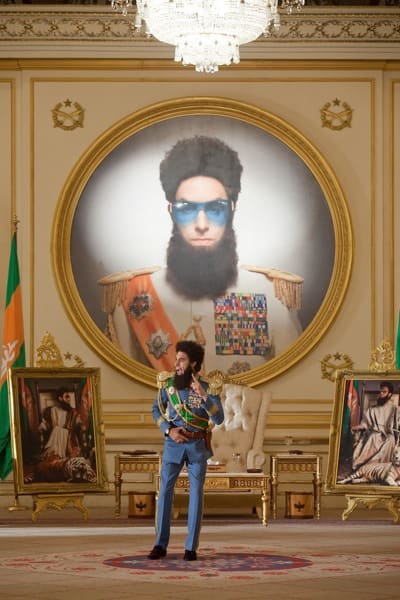 The new comedy from Sacha Baron Cohen follows a North African dictator named General Aladeen as he comes to America, loses his identity, and has to adjust to life in New York City.
Aladeen is a pompous, idiotic character with absolutely zero self-awareness, and the photo of him mugging in front of his own portrait is the perfect representation of this. These additional Dictator portraits show Aladeen in some interesting sports poses that bring to mind stories we've heard about the late North Korean dictator Kim Jong Il allegedly scoring 5 holes-in-one during his first ever golf game.
For a closer look at the summer comedy opening May 16, take a peek at this NSFW Dictator red band trailer.