We got word in April that Rosario Dawson and Mickey Rourke will return for the Sin City sequel. Today it's been confirmed that Jessica Alba will also rejoin the cast, and the film will be released on October 4, 2013.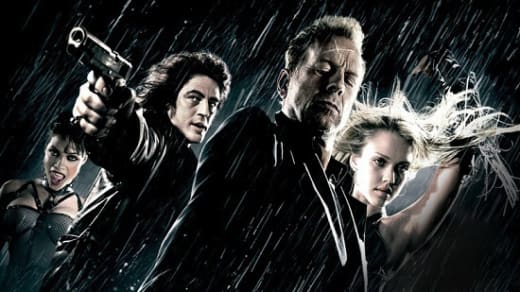 Though the plot has been kept a secret,
Sin City: A Dame to Kill For
is expected to begin production this summer, with more big casting announcements in the works. Robert Rodriguez and Frank Miller will both return to co-direct.
It is known, however, that the Sin City sequel will expand on the unique look created in the first film by shooting in 3D.
While fans wait over a year (oh the torture!) for Sin City: A Dame to Kill For to hit theaters, they can catch Mickey Rourke later this year reprising his role as Tool in The Expendables 2 (check out the Expendables 2 trailer).