Two new Gwen Stacy photos have dropped from the upcoming The Amazing Spider-Man.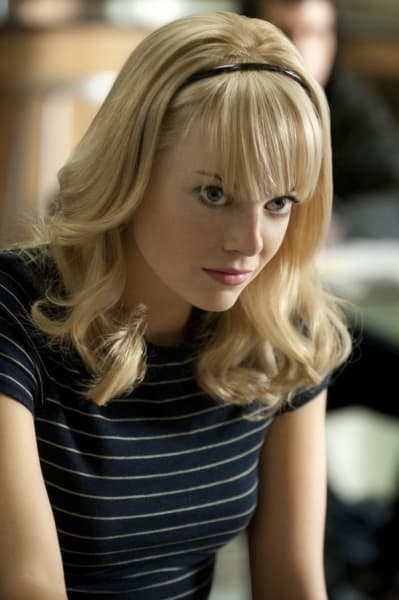 The film stars Andrew Garfield and Emma Stone as Peter Parker and Gwen Stacy in the upcoming Spider-Man reboot. Rhys Ifans, Dennis Leary, Martin Sheen, and Sally Field also star.
Stone, who got her start in the high school comedy Superbad (check out some Superbad quotes), has grown to leading-lady status in recent years (though she's still playing a high schooler 5 years later).
The Amazing Spider-Man, directed by Marc Webb, comes out July 3. Check out The Amazing Spider-Man super preview for more.