A new Amazing Spider-Man international poster has just been revealed, courtesy of Cine Marcado. The poster highlights everything fans love best about Spidey: swinging, web-shooting, ballerina-like flexibility, and those sweet red leather kicks.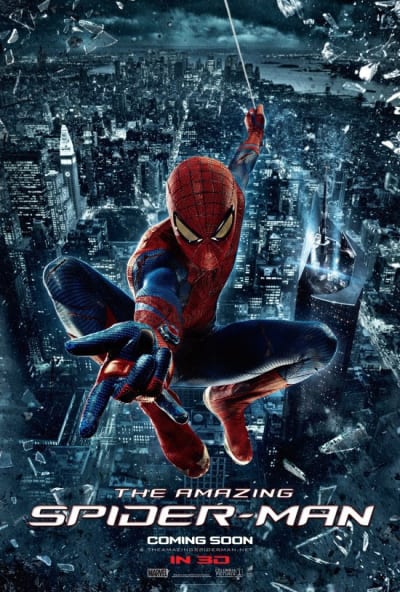 The film opens July 3 and stars Andrew Garfield as the titular bug-themed superhero. Emma Stone, Rhys Ifans, and Martin Sheen round out The Amazing Spider-Man cast.
Don't worry, you don't just have to stare at this one image until July 3 (Although that wouldn't be too terrible, right? Look at that crouch action!). You can check out The Amazing Spider-Man international trailer to whet your appetite.