The Avengers 2 is a Go: What Other Superheroes Should Join?
by MF Staff at . Updated at . Comments
Why on Earth would Disney's Bob Iger announce after just one weekend that The Avengers is getting a sequel? Oh, because it made so much money they had to invent a new number for it? That's right, the 700-avengillion-dollar box office smash, The Avengers, will be franchised. And perhaps they newest superhero to join the team will be Captain Obvious.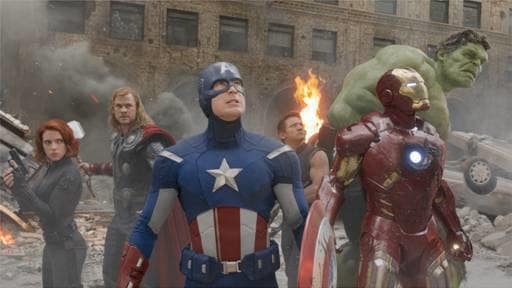 The announcement isn't without its share of speculation, though. With new Iron Man, Thor, and Captain America films in the works, there is a fourth "unknown" Marvel film being planned for 2014. That most likely means a new hero will be joining the Avengers cast.
And with Edgar Wright's recent Ant-Man tweet, Dr. Henry Pym might be a safe bet.
We want to know, now that we will have a new Avengers movie...
Which Marvel superheroes should join the gang?