Haven't seen The Avengers yet? You might legitimately be the only one. Let's all point and laugh at you. Okay, let's not, that's mean.
The Avengers hit the $400 million domestic box office mark yesterday, making it the fastest film to ever hit that number, in just 14 days. The film it beat was The Dark Knight, which reached the mark in 18 days. Perhaps DC Comics can gain back some ground from Marvel once The Dark Knight Rises comes out July 20 (check out these The Dark Knight Rises Bane photos).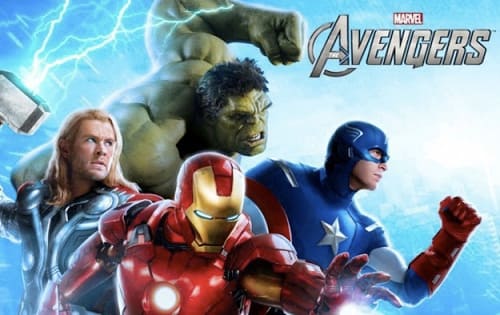 Nobody expects The Avengers to slow to a halt any time soon, even with Men in Black 3 coming out next week. So far, Earth's Mightiest Heroes have reached the #9 spot all-time in worldwide box-office sales, and they should continue to climb the charts past at least Pirates of the Caribbean: On Stranger Tides (#8), and possibly Toy Story 3 (#7), and Pirates of the Caribbean: Dead Man's Chest (#6) in the coming weeks.
Celebrate the new record by changing your computer's background to an Avengers wallpaper. Or by seeing the movie for the twelfth time.