Despite the attack of a Battleship and The Dictator, The Avengers managed to still soar high and take the box office title for a third straight week. Honestly, it wasn't even close. The Avengers added another $55 million in ticket sales over the weekend, bringing its cume to an astounding $457 million.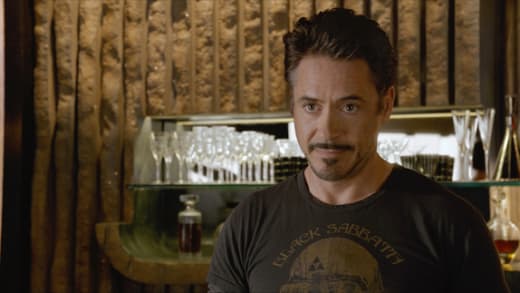 Battleship
tried as best it could to topple the Marvel superheroes, but had to settle for second place, taking in $23.3 million in its first weekend of release. Despite having two extra days of release time, Sacha Baron Cohen's
The Dictator
couldn't tackle
Battleship
, coming in third with $17.4 million.
Johnny Depp and Tim Burton's latest collaboration
Dark Shadows
is still finding it a challenge to cull an audience. The film based on the cult TV show landed in fourth by adding another $12.8 million to its haul. Its total earnings in two weeks is $50.9 million.
Fifth place belonged to another new entry at the box office this week,
What to Expect When You're Expecting
. The film, based on the pregnancy self-help book, had to settle for fifth place and $10.5 million.
A surprise landed in sixth place --
The Best Exotic Marigold Hotel
-- and when we think about it, in a stroke of counter-programming genius, it is hardly a surprise. The film banked $3.25 million in its third week of release as it is the only "adult" oriented film out there currently.
Box Office Top 10:
1.
The Avengers
, $55 million
2.
Battleship
, $23.3 million
3.
The Dictator
, $17.4 million
4.
Dark Shadows
, $12.8 million
5.
What to Expect When You're Expecting
, $10.5 million
6.
The Best Exotic Marigold Hotel
, $3.25 million
7.
The Hunger Games
, $3 million
8.
Think Like a Man
, $2.7 million
9.
The Lucky One
, $1.76 million
10.
The Pirates! Band of Misfits
, $1.45 million