The Best Exotic Marigold Hotel, a modest little dramedy about a group of English pensioners who move to a hotel in India, opened the same weekend as The Avengers. That's already top-5 grossing film all-time The Avengers. You know, biggest opening weekend in history The Avengers? That's some stiff competition.
But The Best Exotic Marigold Hotel has just surpassed the $100 Million mark for worldwide box-office gross. Starring Judi Dench (Skyfall) and Bill Nighy, and produced by Fox's indie wing, Fox Searchlight, Marigold's character-driven drama seems to be resonating with audiences all around the world.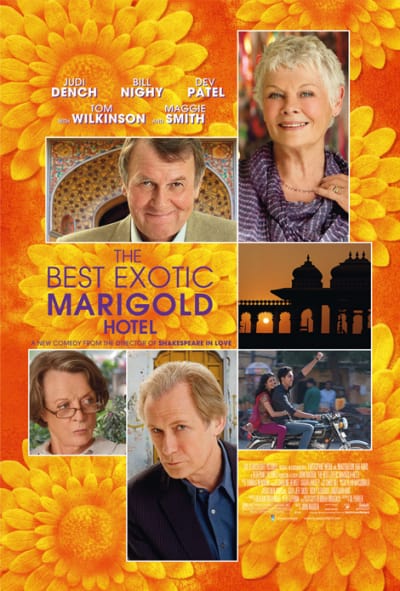 Check out our exclusive interview with John Madden, the director of Marigold, for some insights into the making of the film. If you haven't seen it yet, The Best Exotic Marigold opened wide on May 25, meaning it should be in theaters near you right now.