Two sets of slick new character posters have dropped for The Dark Knight Rises, one in the rain and one in the snow (click the thumbnails to enlarge).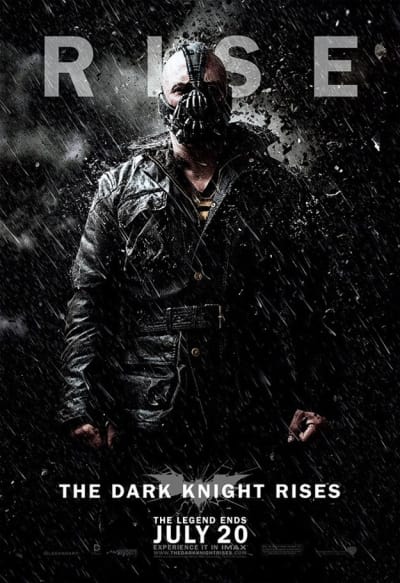 The posters feature Christian Bale as Batman, Anne Hathaway as Catwoman, and Tom Hardy as Bane, Dark Knight Rises' villain. Hardy can also be seen in the upcoming Western crime drama, Lawless. Watch him meet the new Special Deputy in this Lawless clip.
Weather permitting, The Dark Knight Rises, Director Christopher Nolan's third Batman film, will open July 20. Judging from the posters, though, Gotham may be experiencing some unusually high precipitation rates.
Do you agree that this highly anticipated superhero flick should place number 2 on our Top 10 Movies of Summer list?