Batman! Stop brooding and look up! Gotham is literally on fire! Is he asleep? I think he's asleep!
Yes, the new poster for the insanely highly-anticipated Dark Knight Rises, which comes in at number two on our Top 10 Movies of Summer list, has dropped. Take a look: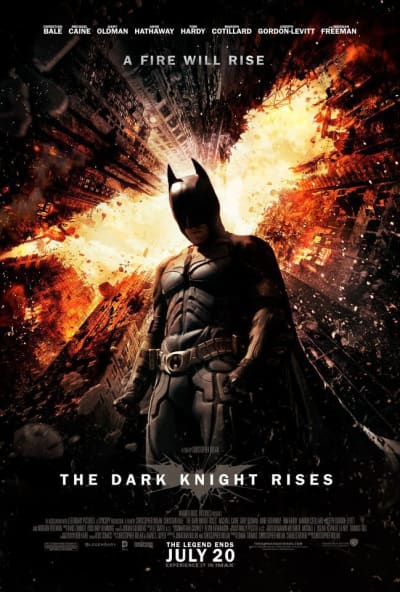 The Dark Knight Rises, Christopher Nolan's third Batman film, once again stars Christian Bale as the Dark Knight himself. Nolan co-wrote the screenplay along with his brother Jonathan. A seasoned veteran of dramatic filmmaking, Nolan is also known for writing and directing the mind-bending thriller Inception (if you've always wondered about the ending of Inception, here's our explanation from 2010).
For those of you patiently waiting for the latest Batman flick, your solace is nigh. You can catch the film in theaters beginning July 20, and until then, you can explore all of our posts on the film, including this pretty awesome The Dark Knight Rises Bane photo.