Character posters for all the main characters in The Expendables 2 cast have dropped! And they're all in strikingly similar poses (Click thumbnails to enlarge).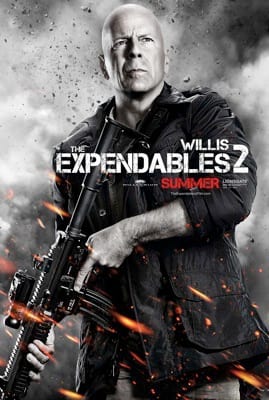 I think this movie may - may - involve some gunplay. While you're waiting for the action-packed sequel to come out on August 17, why not print out these character posters and act out the movie yourself. We already know it features death, revenge, and a Villain named "Jean Vilain" (first choice was "Monsieur Badguy," but producers thought it was too obvious). So have at it!
Which Expendables 2 character are you most excited to see kick some butt in the upcoming film? To get a better look at the action, check out the Expendables 2 trailer.