The Grey, the Liam Neeson-starring hit film from earlier this year, has arrived on Blu-Ray and DVD and still has us as riveted as when we witnessed it in the theaters. Neeson is an Alaskan oil rig worker who takes a flight from the state's northernmost area to Juneau for a little R&R. Unfortunately for everyone involved, a storm sends the plane crashing into the icy tundra. Those lucky to survive soon discover that they are being hunted by a pack of grey wolves and if they don't band together and fight back, no one will live to see another day.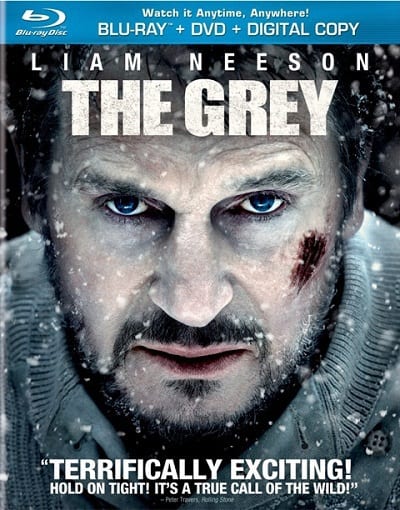 Neeson rivets (what are his
top 10 films
?) in the film from co-writer and director Joe Carnahan (
The A-Team
) that manages to make us cheer for human survival against all odds. Normally, Movie Fanatic is all sorts of animal crazy, but there is something in the portrayal of Neeson that has us pulling for him to make it out alive.
The Grey
Blu-Ray and DVD combo copy we received for review reminded us how intoxicating the film is to behold. And the extras only add to the experience.
Commentary by Carnahan takes audiences behind the scenes of some of the film's most tense moments that actually add a whole new layer to the excitement. Several deleted scenes show that these clips were right to be excluded from the theatrical release, but after witnessing the film on Blu-Ray, they're a welcome addition to the entire
The Grey
experience.
As a Movie Fanatic exclusive bonus, check out our one-on-one video interviews with star Neeson, first, and then his frequent collaborator Carnahan below.
For fans of the Irish actor, The Grey is only the beginning of Neeson's year: He is set to appear in Battleship May 18 and The Dark Knight Rises July 20.