Titanic is coming to your homes in 3D Blu-ray! The James Cameron film that was re-released in theaters in 3D earlier this year, will be coming to 2D and 3D Blu-ray DVD September 14.
Cameron has recently announced that he wants to focus solely on the Avatar franchise for the foreseeable future (check out some Avatar quotes here), so this may be the only thing to come from the blockbuster director for the next few years. The 4-disc Blu-ray 3D DVD combo pack will feature over 2 1/2 hours of new special feature content, including behind-the-scenes featurettes and deleted scenes.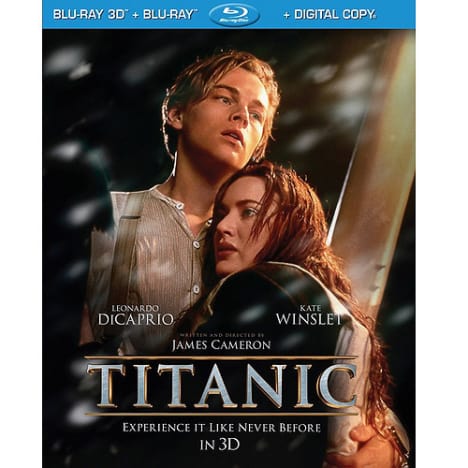 Titanic originally hit theaters in 1997, and helped to make Leonardo DiCaprio and Kate Winslet household names. DiCaprio has since become one of the most sought-after actors in Hollywood, and will star as Jay Gatsby in the upcoming Baz Luhrmann adaptation of The Great Gatsby. Watch the first Great Gatsby trailer for a look.
To prepare for the 3D Blu-ray release on September 14, have a look through our Titanic quotes page.