Sony has just released 7 new photos from their upcoming film Total Recall. Or maybe they've just implanted you with the memory of 7 new stills. Can we ever know for sure? Well, probably we can, because we can look at the stills right now (click on the thumbnails to enlarge):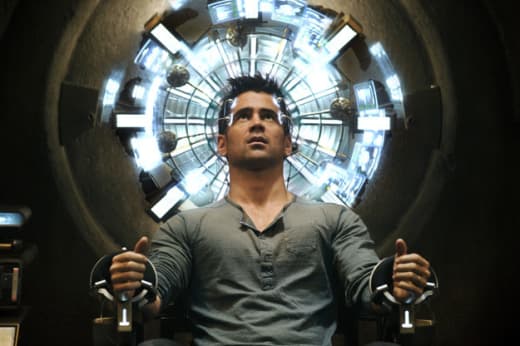 Total Recall stars Colin Farrell as Doug Quaid, a factory worker suffering from nightmares of a past that has been erased. The film is a sort-of-remake of the 1990 Arnold Schwarzenegger film, which in turn is based on the Philip K. Dick story, We Can Remember It For You Wholesale.
The film co-stars Jessica Biel, Kate Beckinsale, and Brian Cranston. Cranston can be seen this summer alongside Tom Cruise and Russell Brand in the Rock of Ages cast.
Look for the film in theaters beginning August 3. In the meantime, take a peek at the Total Recall trailer.