Universal is talking Kick-Ass 2 with Matthew Vaughn, who wrote, directed, and produced the first film.
Kick-Ass, based on the comic book of the same name, follows a teenager, played by Aaron Johnson, who turns himself into a real-life superhero named "Kick-Ass." And while Vaughn won't be able to direct the new film to do his commitment to the X-Men: First Class sequel, he wrote the script, and is completely willing to hand over the directing chair.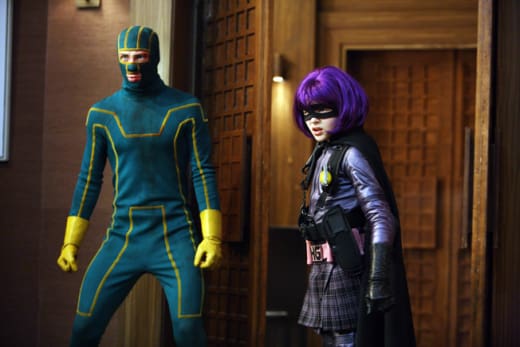 Vaughn's new script apparently uses the Kick-Ass 2 comic book series as inspiration, in addition to the as-yet-unreleased Hit-Girl spin-off. The young vigilante, played by Chloe Moretz in the film, will apparently get a lot of screen time in the sequel.
Original cast members Johnson, Moretz (who can be seen starting this weekend as part of the Dark Shadows cast), and Christopher Mintz-Plasse are onboard, and the studio hopes to get filming underway by September of this year.