Starbuck is a hit French Canadian comedy from Ken Scott, released in 2011. And now it's 2012, so it's about due for an American remake.
Scott will write and direct the English-language remake, and Vince Vaughn, whose upcoming comedy The Watch premiers July 27, is in talks to star as a man with the alias "Starbuck" whose enthusiastic sperm donations have led to hundreds of unknown children who now seek his identity. Vaughn's classic fast-talking comedic style is showcased in The Watch red band trailer.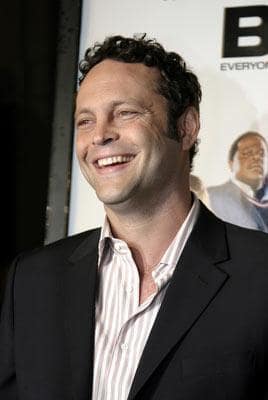 Is it obnoxious to talk about remaking a film less than a year after it opened? Perhaps under different circumstances it would be. But considering this film's success, and the fact that American audiences aren't particularly receptive to foreign-language comedies, DreamWorks' decision to fast-track this production seems justified.
Besides, most films these days are remakes, reboots, sequels, prequels, or some other new take on an old idea (even my pointing that out is an old idea--where does it end!?). Of our list of the Top 10 Summer movies, only two are entirely original premises. Vaughn is no stranger to remakes, either. Does anybody remember that he played Norman Bates in the 1998 version of Psycho?