Julie Delpy's indie romcom 2 Days in New York was a hit among the festival circuit in 2007. The French actress wrote, directed, produced and edited the film, in addition to starring in it, composing the score, and soliciting her father to act in it! That seems like enough work for a lifetime, but Delpy is at it again with a sequel, 2 Days in New York. Check out the poster and trailer: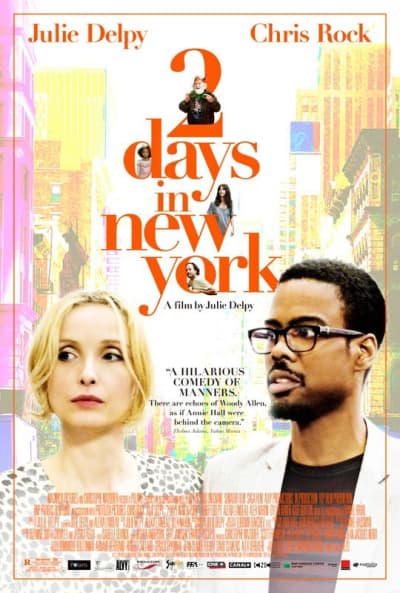 2 Days in New York stars Delpy and Chris Rock (Madagascar 3) as a couple living in (you guessed it) New York. Everything goes haywire when Delpy's quirky French parents arrive with her sister for a 2-day vacation.

2 Days in Paris starred Delpy and Adam Goldberg, best known for his role in Dazed and Confused (check out some Dazed and Confused quotes) as a New York couple whose brief trip to Paris tests their relationship. With a five years between that movie and this one, surely a lot has changed for the characters in the interim.
Catch 2 Days in New York in theaters August 10.