The trailer and poster for the new film 360 have arrived. Check them out below: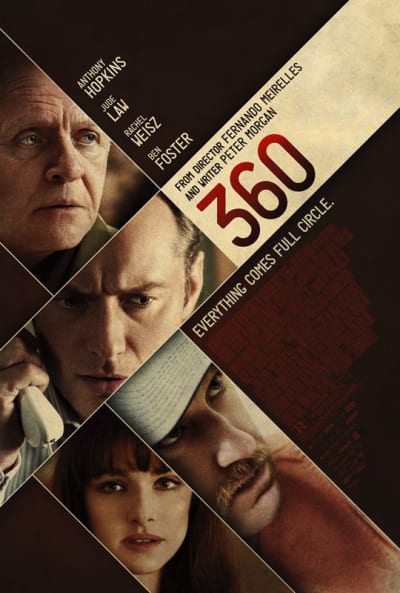 360 is a thriller starring Anthony Hopkins (Thor) as a man searching for his daughter, Jude Law as a businessmen considering a liaison with a prostitute, Rachel Weisz (The Bourne Legacy) as a married woman who is cheating on her husband, and Ben Foster as a newly released sex offender.
The characters explore their relationships in a series of intertwining stories of sex and romance. The film moves through various locations, from Vienna, to Paris, London, Rio, and Denver.
Fernando Meirelles (City of God, The Constant Gardener) directs this screenplay by Frost/Nixon writer Peter Morgan. As is becoming more and more common, 360 will receive an unconventional release. You can download the movie on iTunes beginning June 29, before it hits theaters in limited release on August 3.