Today is full of presidential announcements. With Robert Rodriguez having just announced that Charlie Sheen will play the President in Machete Kills, Aaron Eckhart is now set to join the cast of Olympus Has Fallen as the POTUS. I have to say, Eckhart is a tad more believable.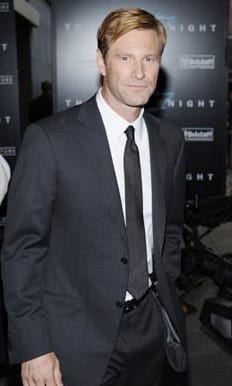 The film follows a very similar plot line as the upcoming White House Down. It will feature an ex-Secret Service agent, played by Gerard Butler, who must save the White House from a terrorist attack. Olympus Has Fallen was originally slated to begin production this September, but has been fast-tracked in order to compete with White House Down.
Speaking of leaders of the free world, a real-life president got a bad-ass twist today with the opening of Abraham Lincoln: Vampire Hunter. Have you seen it yet?