Abraham Lincoln Vampire Hunter Exclusive: Timur Bekmambetov Brings Abe to Life
by Joel D Amos at . Comments
Director Timur Bekmambetov may be developing Wanted 2, but on this day… his world is all about his latest, Abraham Lincoln: Vampire Hunter. The helmer was charged with taking Seth Grahame-Smith's bestselling book and turning the writer's screenplay into the thriller that lands June 22. Their story of our greatest president (Benjamin Walker) and his epic journey to the White House is grounded in reality, and that is why, Bekmambetov tells Movie Fanatic exclusively, it works so well. "What was cool about this project is that it is absolutely historically correct. Everything is real," he said. "All the events are written in history, but it still is a fantasy world."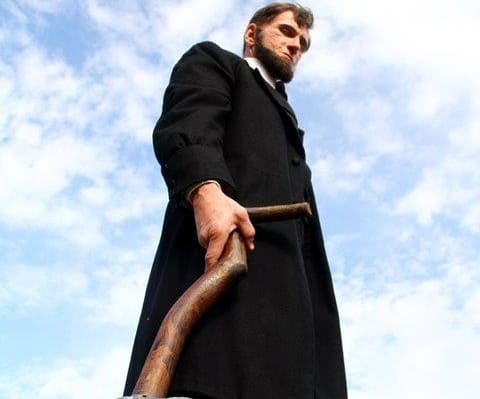 The supernatural universe he speaks of is how in Grahame-Smith's world, Lincoln's origins story goes much deeper and darker than we ever thought. After losing his mother at nineteen years old to a vampire, the future man who would save the union and abolish slavery, worked his way to the top while still slaying vampires any chance he could.
Even growing up in Kazakhstan, the
Abraham Lincoln: Vampire Hunter
director has always been inspired by Lincoln and treasured the opportunity to tell a different kind of story. "I really believe that this person changed the world. It's not only an American icon, he is all over the world," Bekmambetov said.
"He created an idea, a belief, how to arrange society differently. He executed the idea of how to create a world of free men. It sounds a little bit too romantic, but it's true. People all around the world live under his umbrella and his rules that he created. There's a great line in the movie, 'Until everyone is free, we are all slaves.' The concept of freedom exists in many countries. But, it's very different what he did. I think the vampirism as a metaphor for slavery in our movie, is a great idea Seth created."
Bekmambetov could not speak highly enough about the book's author and film's screenwriter, Grahame-Smith. "Making a movie is a very collaborate process. Seth was great because he created this world. It's his world," he said. "It's my job to interpret it to another media. But, it's his tonality we kept when we decided to make this movie."

This is not the director's first foray into the world of vampires -- he created Night Watch and Day Watch. Yet, he cautions that he does everything he can -- whether in Wanted or any of his films -- to have something real that the audience can grasp. "I'm not a big fan of genre movies to be honest," he admitted. "Every time when I'm dealing with a genre, I'm trying to ground it so that it's more realistic and relatable. To find a way to combine it and make it believable, that was the challenge we were trying to overcome."

After Night Watch and its sequel Day Watch, he told us that he was looking for another vampire film, preferably also set in Moscow like his first two. But, when he discovered Grahame-Smith's book, he was completely sold he had his next vampire tale. "I was looking for the next cycle of Russian movies and I didn't have a chance to find a story for it. When I read Seth's book, I understood that it is what I'm looking for. It's absolutely different, but it's the same type of movie."

The key to the success of Abraham Lincoln: Vampire Hunter lies in the casting of the sixteenth president of the United States. "I couldn't imagine this movie without Ben Walker. I don't think I would make it," Bekmambetov said.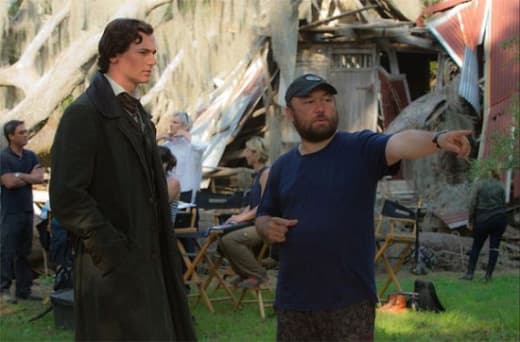 He shares his opinion that he believes that his actor and the character share real personal qualities that make the two inseparable. "For me, he
is
Lincoln. He has all the qualities I think Lincoln had. He's honest [
laughs
]. He's simple and he has a very unique sense of humor. He's a man of action. He's not just a reflective artist. He's a boy next door. And he's a perfectionist, which is important for this film."
Bekmambetov marveled at how Walker committed to the part and carried the film on his shoulders. "He spent six hours a day in makeup, and then we had a 12-hour shooting day. I don't know how he did it. But, he did it and never complained. He also did all the action scenes himself," he added. "Most importantly, what he did, he played Lincoln as a 19-year-old boy and a 55-year-old man. It's most impressive."