In only his second role in a film he didn't write and produce (and his third in a film he didn't direct), Tyler Perry stars in the upcoming crime thriller, Alex Cross. Check out the first poster for the film: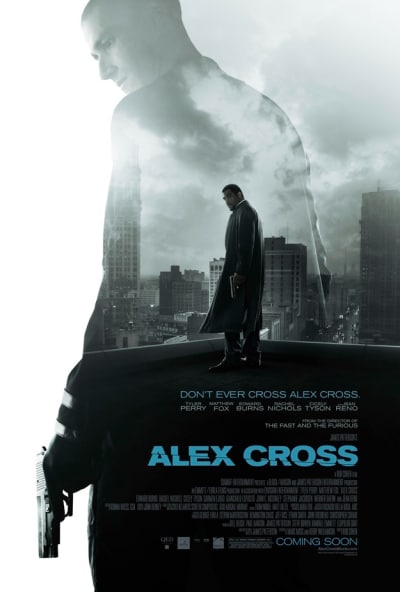 Perry is the second actor to portray the D.C. detective from the James Patterson literary series. Morgan Freeman, who is about to reprise his role as Lucius Fox in The Dark Knight Rises, played Cross in Kiss The Girls and Along Came a Spider.
The film follows Cross as he hunts for a serial killer, played by Matthew Fox. As Cross closes in on the killer, he discovers a life-changing revelation.
Alex Cross will hit theaters October 19. Perry's newest Madea film, Madea's Witness Protection, opens this Friday. Watch the Madea's Witness Protection trailer now.