Cartoons ruled the box office, as the two highest-grossing films of the weekend were 3D computer animated features. Brave took the top spot in its opening weekend, earning $66.7 million. The film follows Merida, a young princess who defies tradition and accidentally unleashes a curse on her kingdom.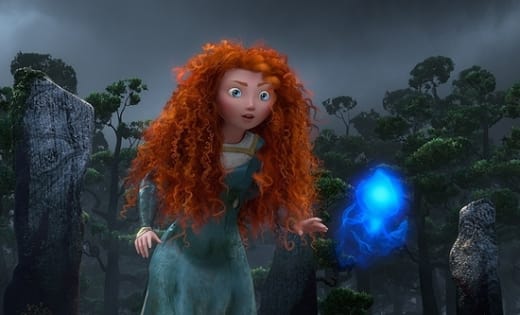 Madagascar 3: Europe's Most Wanted dropped to number 2 this week, grabbing $20.2 million in ticket sales. The film saw two straight weeks at number one, topping Prometheus in both movies' first two weekends.
Coming in third with a $16.5 million gross is the fantasy action film Abraham Lincoln: Vampire Hunter. The adaptation of the mashup novel by Seth Grahame-Smith stars Benjamin Walker as a fictionalized vampire-slaying version of our 16th President.
Prometheus dropped to fourth place in its third weekend, with an even $10 million. There's a tie at fifth place this week, as Rock of Ages drops to fifth after a disappointing opening weekend last week, earning $8 million along with Snow White and the Huntsman.
Box Office Top 10:
1. Brave, $66.7 million
2. Madagascar 3: Europe's Most Wanted, $20.2 million
3. Abraham Lincoln: Vampire Hunter, $16.5 million
4. Prometheus, $10 million
5. Rock of Ages, $8 million
6. Snow White and the Huntsman, $8 million
7. That's My Boy, $7.9 million
8. The Avengers, $7 million
9. Men In Black 3, $5.6 million
10. Seeking a Friend for the End of the World, $3.8 million