The Ant-Man movie has been in the works for years, and while the film still isn't officially greenlit, director Edgar Wright has reportedly made a test reel to speed the process along.
Wright could potentially start filming as soon as production concludes on his current film The World's End, with Shaun of the Dead collaborator Simon Pegg (check out some Shaun of the Dead quotes). Few details have been released about the test film, but they are typically used to demonstrate the look and feel of a film, along with potential costume designs and actor options.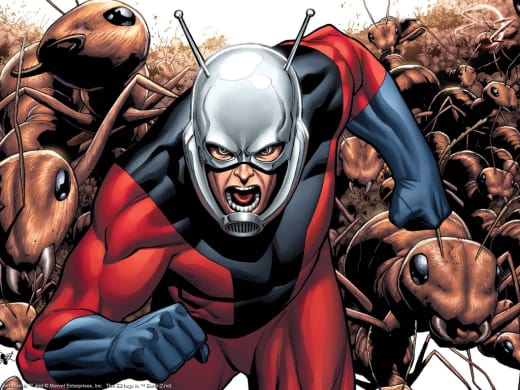 Considering The Avengers has made $600 million domestically, and with the high expectations for this summer's big superhero movies, The Amazing Spider-Man and The Dark Knight Rises, superhero films are an incredibly hot commodity. The Marvel universe has received especially high viewership, making an Ant-Man movie increasingly probable.
There is no word yet on any kind of shooting or release schedule, nor on who could play Henry Pym or Scott Lang (two characters to don the Ant Man persona,  both of whom are rumored to be a part of the story Wright has conceived). Who do you think should play Ant-Man? Let us know in the comments section!