Ben Stiller and Kristen Wiig Get Aged on the Set of The Secret Life of Walter Mitty
by Micah J Gordon at . Comments
A new set photo from The Secret Life of Walter Mitty shows a wrinkly Kristen Wiig next to--is that Guy Pearce as Peter Weyland on the right? No--an almost-unrecognizable Ben Stiller.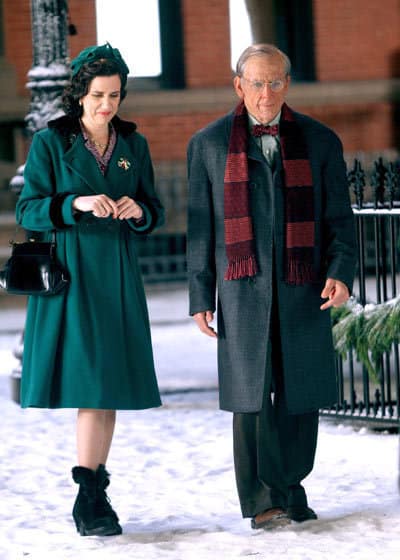 Stiller and Wiig star in the modern remake of the 1947 classic. The film follows Stiller as a timid photo editor who gets lost in his vivid daydreams as he embarks on a journey for a missing photo negative (apparently not a thumb drive with a .jpg on it).
The Secret Life of Walter Mitty will also star Sean Penn, Adam Scott, Patton Oswalt, and Shirley MacLaine.
The film is set to hit theaters Christmas 2013. In the mean time, Stiller's newest movie The Watch premieres July 27. Check out The Watch red band trailer.