After this morning's first-look Renesmee photos, Entertainment Weekly has released eight new photos from The Twilight Saga: Breaking Dawn Part 2. Click the thumbnails to enlarge.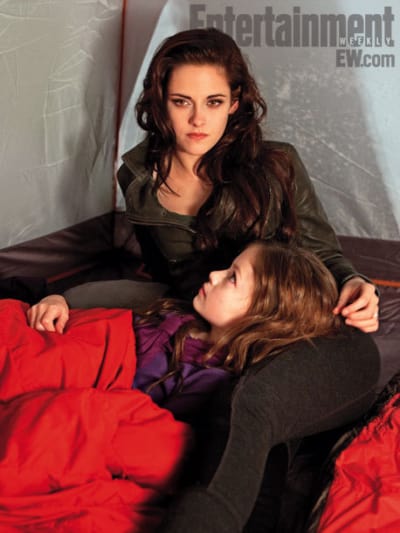 The final installment of the immensely popular Twilight saga will once again star Taylor Lautner, Kristen Stewart and Robert Pattinson, in addition to Dakota Fanning, Kellan Lutz, and Mackenzie Foy as Renesmee Cullen. The film finds Bella and Edward enjoying their new life as parents, until a vampire mistakes Renesmee as an "immortal child" and forces the Cullens to fight for their daughter's life.
Breaking Dawn Part 2 is directed by Bill Condon. Catch it in theaters November 16. For more, check out the Breaking Dawn Part 2 trailer.