And then there were reportedly three.
Following the rumor that Robert Pattinson might portray Finnick Odair in Catching Fire - the wildly anticipated sequel to The Hunger Games - E! News now claims producers are either considering a relative newcomer... or one of the following three actors:
Taylor Kitsch (Battleship, John Carter)
Armie Hammer (The Social Network, Mirror Mirror)
Garrett Hedlund (On the Road)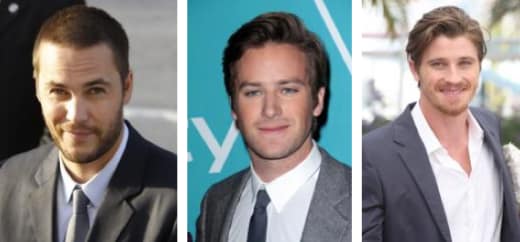 Considering the character - a previous champion of the titular annual competition in Suzanne Collins' best-selling novels - possesses both an incredible physique and a cocky, outgoing personality, Hammer seems like the ideal choice for the gig.
Do you agree? Which of these stars would you want to see as Finnick?