"I just cast Charlie Sheen in #machetekills as the President of the United States! Who better?" That's Robert Rodriguez, director of Machete Kills, on Twitter last night. And he provided a picture for proof, along with some other set photos.
Jessica Alba reprises her role as Sartana Rivera, along with Danny Trejo as Machete Cortez, both pictured below. Michelle Rodriguez (Resident Evil: Retribution) also returns, and Amber Heard joins on.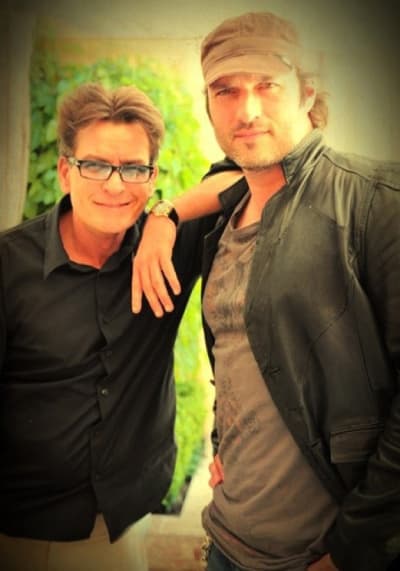 Machete Kills is the sequel to 2010's Machete, which itself was adapted from Rodriguez' fake trailer during 2007's Grindhouse. The action exploitation film finds Machete recruited by the President of the United States to take down a dangerous drug cartel leader who threatens to fire a missile at America.
Shooting began on June 10. There is no release date of yet.