It's hard to believe, but the Tom Cruise-starring Cocktail is finally making its Blu-Ray debut. The film's director, Roger Donaldson (13 Days, Species), called Movie Fanatic for an exclusive chat about the film. He also dishes what he saw in the young Cruise that was evident off the set as much as on, as well as what it is about the story of the young bartender with magic hands that charmed the world.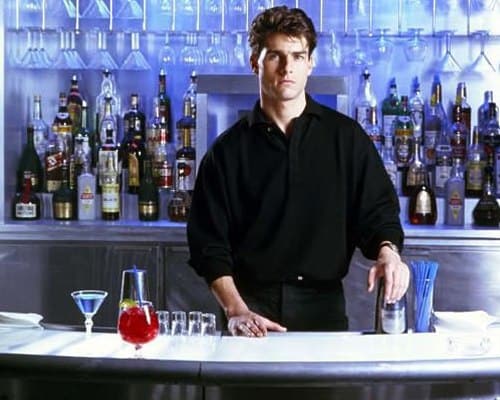 "What I think is interesting about
Cocktail
is when it came out, it was very popular with audiences. Critics were less enthusiastic about it. I think often there's a discrepancy between the people who are reviewing movies and the people who are seeing them. All I know is that people who saw it, it meant something to them," Donaldson said.
"It obviously has for many years. It still gets a lot of exposure. It's amazing how many people mention to me that movie in particular. Around the world, going into bars, and seeing people throwing bottles around… it's amazing. I was in London not too long ago and I was in a bar buying some fish and chips and there was a guy throwing the sauce bottle around like he was Tom Cruise, and another guy who was working there said, 'Who do you think you are? Tom Cruise!' I wanted to put my hand up and say, 'I made that movie!' [
Laughs
] When you see something that has passed into the popular culture in the way that that has, there is a degree of satisfaction."
On this day, the filmmaker is most pleased that audiences can witness his film as it was meant to be seen. "I'm really pleased that it's out now on high definition. With everyone having hi-def TVs, the movie will look like it did originally," Donaldson said.
The anchor of the film is Cruise. What struck him most was the future superstar's inherent good guy-ness. "He's an incredibly talented, dedicated-to-his-craft guy. Whatever he does, he makes it work. Not only that, but his own
personal
character is great," Donaldson said.
Donaldson then shared an exclusive look at what lies at the heart of the man who would conquer Hollywood.
"One day, we were looking at locations. We walk into this room and there's a young woman there who comes face-to-face with Tom Cruise and she faints. He picks her up, and she comes to and now she's in Tom Cruise's arms," he said and laughed. "Then, she passed out again! Tom could have made it somebody else's problem, but he stuck around and made sure she was OK. In that moment, I saw the real Tom Cruise."

The yin to Cruise's yang was Bryan Brown in Cocktail. The Australian thespian had just made a splash in FX when the audition for Cocktail arrived. What happened next is something Brown should be thanking Donaldson for to this day. "When we were casting the film, I was trying to find someone who would be a great foil to the Tom Cruise character. I thought Bryan would be great," the director said.

"I persuaded everyone that we should do an audition with him. He was in Australia. He flew from there to New York to audition for the movie. He arrived late in the day. He was dog tired. It was a dreadful audition [laughs]. He didn't impress anybody. Afterwards, he said he was going back to the airport to get on a plane back to Australia. I said, 'Bryan, do yourself a favor, mate, that ain't going to get you the job. Stick around till tomorrow and do it again.' He said, 'Oh, no. You know what I can do. I'm going back to Australia.' I never showed anybody the audition [laughs]. I just told everybody that this guy is great for the part. He got the part and he was great."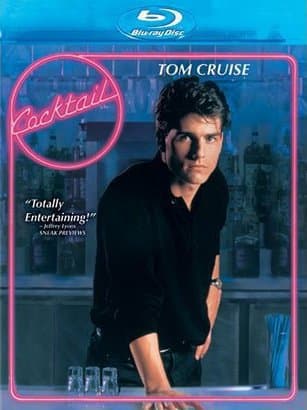 As for why the story at the center of
Cocktail
has resonated with audiences for so many years now, the film's director feels it all has to do with the universality of the growth of the human spirit. "It's a movie that speaks to young people and their lives. What are you going to do with your career? What are you going to do with your love life? How are you going to handle your parents? All of those issues are explored in that movie," he said.
"All of those things are themes that young people are concerned with and definitely identify with… and still do."