The first poster has debuted for the upcoming comic book adaptation Dredd, along with two stills from the film. Click on the thumbnails to enlarge.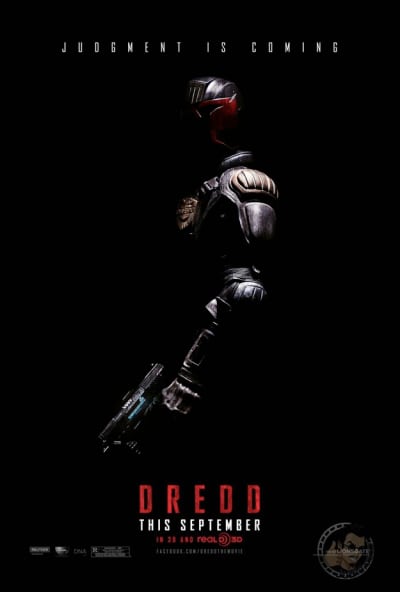 Dredd reboots the British comic book character instead of remaking the 1995 film Judge Dredd, starring Sylvester Stallone (The Expendables 2). This time, Karl Urban stars as the title law enforcer in a post-apocalyptic Mega-City as he teams up with a trainee to fight a gang selling a dangerous reality-altering drug.
Urban is best known for his role as Dr. Leonard McCoy in 2009's Star Trek, and will return for the upcoming Star Trek 2 film. Lena Headey, Domhnall Gleason, and Olivia Thirlby, known for her supporting role in Juno, also star (visit our Juno quotes page).
English director Pete Travis directs the film, with a script by Alex Garland. Dredd opens September 21.