Ed Helms, star of The Office and The Hangover, has joined the cast of two upcoming comedies. The first, from writers David Wain and Michael Showalter, is called They Came Together. The second, We're the Millers, comes from Rawson Marshall Thurber.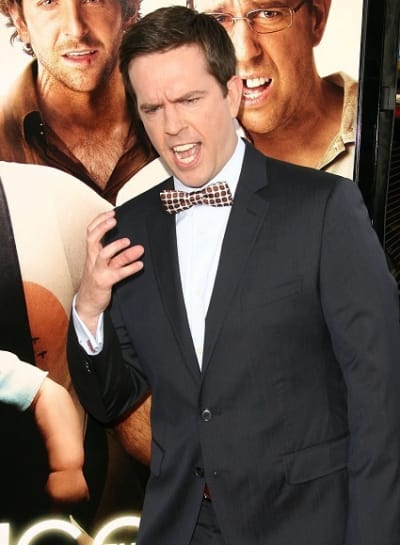 They Came Together will be directed by Wain, who wrote and directed such comedies as Wanderlust and Role Models (check out some Role Models quotes). The film will star Paul Rudd and Amy Poehler in a parody of the romantic comedy genre. Helms will reportedly play Poehler's love interest.
We're the Millers stars Jennifer Aniston and Jason Sudeikis, who also starred together in Horrible Bosses (take a look at our Horrible Bosses quotes page). It tells the story of a group of pot smugglers who pose as an American family. Director Thurber is best known for his 2004 comedy Dodgeball: A True Underdog Story.
They Came Together will shoot this summer before The Office begins shooting again. We're the Millers has no production schedule as of yet, though Helms figures to be pretty busy this year, as The Hangover 3 will shoot this September.