Disney has released a series of character portraits for its upcoming black and white stop-motion animation, Frankenweenie, directed by Tim Burton. Check them out, starting Victor. Click on the thumbnails to enlarge.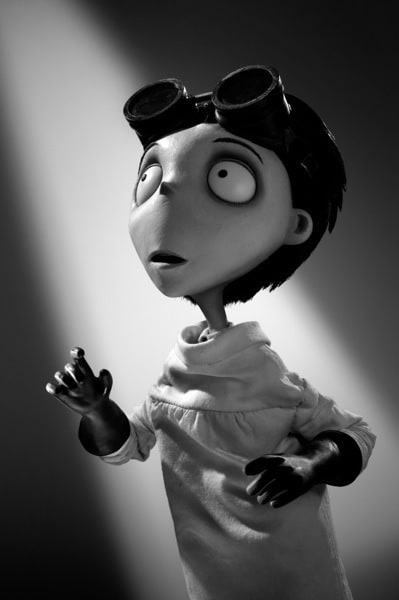 Victor Frankenstein, voiced by Charlie Tahan, is an inventive 10-year-old boy who harnesses the power of science to reanimate his dog Sparky after he's hit by a car. His somber neighbor Elsa, voiced by Winona Ryder, empathizes with him over the loss. Ryder has collaborated with Burton before, on the films Beetlejuice and Edward Scissorhands.
Mr. and Mrs. Frankenstein are voiced by Martin Short (Madagascar 3) and Catherine O'Hara. Martin Landau, Tom Kenny, and Robert Capron round out the cast.
Frankenweenie is set for release on October 5. In the meantime, the Burton-produced film Abraham Lincoln: Vampire Hunter comes out tomorrow.