House at the End of the Street stars Jennifer Lawrence as a girl who moves with her mom, played by Elisabeth Shue into a new suburban dream home (Even though we just told Ethan Hawke not to do that in the Sinister trailer). Of course, not everything is as it seems, as their new town is hiding a chilling secret.
Check out 10 new stills from the upcoming horror film. Click the thumbnails to enlarge.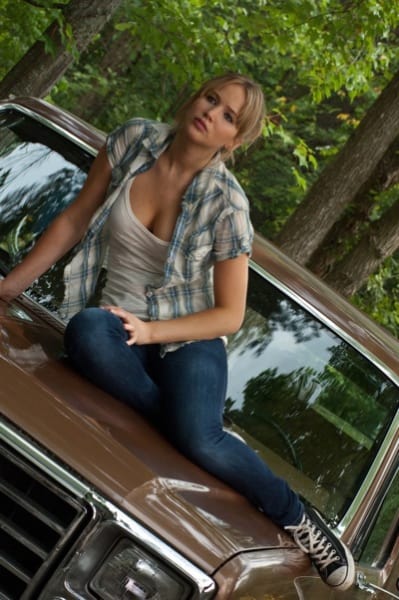 Max Thieriot stars as the neighbor boy at the heart of the secret, with Gil Bellows, Noland Gerard Funk, and James Thomas also signed on. The film hits theaters September 21. For more, head over to the House at the End of the Street trailer.