I didn't think it was possible, but the integrity of the Dumb and Dumber sequel has been compromised. With the film scheduled to shoot this September, Jim Carrey has dropped out of the project, citing a lack of enthusiasm on the part of the studios.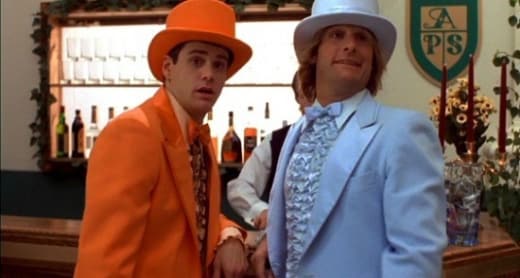 The project would have reunited Carrey and Jeff Daniels with directors Peter and Bobby Farrelly. And, after the...interesting...prequel that was Dumb and Dumberer, which featured none of the original components, a sequel involving the Dumb and Dumber gang could actually have been a decent addition to the "Dumberverse".
According to Carrey's reps, the comedian wasn't feeling any love from the studios. After a string of about 100 Carrey films involving some supernatural element drastically changing his character's life and causing him to learn a lesson--including Yes Man, Bruce Almighty, and Liar Liar (check out some Liar Liar quotes)--perhaps a magic spell could have saved this production.
Head to our Dumb and Dumber quotes page to dream about what could have been.