We teased the Larry David project when it was still in negotiation, and now we've got some exciting casting news. Jon Hamm has signed on to play opposite David in a new comedy film being developed by the Curb Your Enthusiasm creator.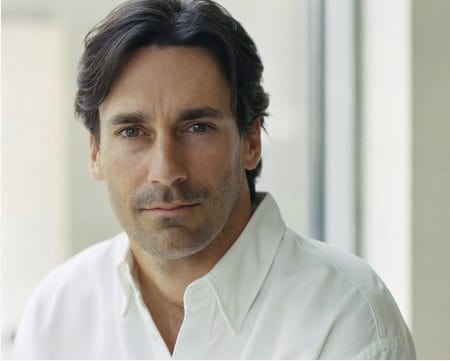 While Hamm is best known for his role as the stoic and enigmatic ad exec Don Draper on Mad Men, he has been proving his chops as a comedic force with appearances on SNL and 30 Rock, in films such as Bridesmaids (check out some Bridesmaids quotes), and by rooting himself deeply in the LA comedy scene.
The untitled project will star David, and will be produced much like Curb, with only an outline in lieu of a script, and entirely improvised dialogue. Greg Mottola, known for such films as Adventureland and Superbad (head to our Superbad quotes page), will direct.
There are no real plot details of yet, save that David's character will be much like his Curb persona, and he will get himself into some similar situations. Would we expect any more from the cantankerous funny man?