11 years after the last installment of the Jurassic Park series, Steven Spieldberg's heavily-rumored Jursassic Park IV has gained new life. The director reports that two new screenwriters have been hired on to pen the script: Rick Jaffa and Amanda Silver, who wrote Rise of the Planet of the Apes.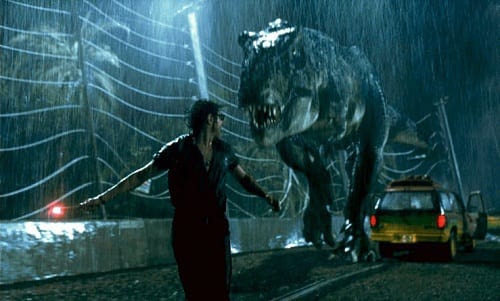 Jurassic Park, released in 1993, is considered a ground-breaking film for the development of computer generated technology. After its release, it was the highest grossing film of all time (a distinction that currently belongs to Avatar).
While the script is being written, Spieldberg is directing the upcoming film Lincoln, starring Daniel Day Lewis as Lincoln himself. While the iconic director helmed the first two Jurassic Park films, he handed the directing duties over to Joe Johnston for the third film. He plans only to produce Jurassic Park 4.