Magic Mike stars a bunch of six-packs. Oh, and there's some faces attached to those six packs. Oh, and those faces belong to some big stars like Channing Tatum, Matthew McConaughey, and Alex Pettyfer.
In honor of this Friday's release of the long-awaited male stripping movie, we bring you a veritable buffet of bare-chested manmeat. Check out the photos below (click thumbnails to enlarge), then vote in our poll (that's "poll" with two L's, not "pole" L-E) for who you're most looking forward to seeing take it all off on Friday. If you need some video to decide, check out the Magic Mike red band trailer.
We'll throw up a ton of pics of the winner. That's my promise to you.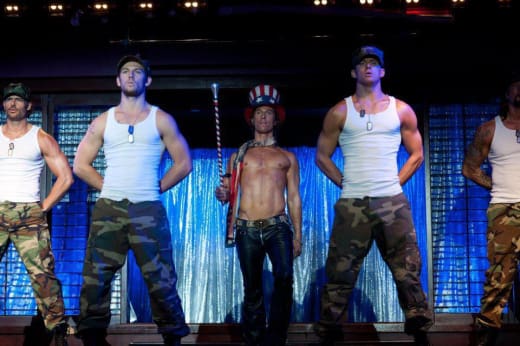 Who are you most excited to see take his clothes off in Magic Mike?