Warner Bros. knows what it's doing. They just keep moving Channing Tatum closer and closer to the foreground of the Magic Mike posters. Knowing that, I'm nervous about what the next poster might look like.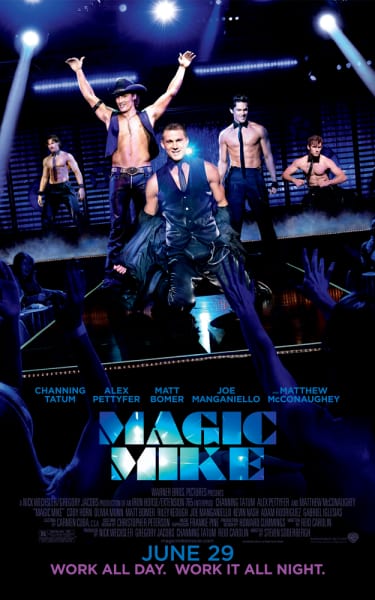 We got a glimpse of the possible scene this poster references in last week's Magic Mike clip, which featured Tatum, Alex Pettyfer, and company performing a stripping routine to It's Raining Men.
The film, based partially on Tatum's real-life experience as a male dancer, also stars the perpetually shirtless Matthew McConaughey, as a stripper-turned-strip club owner. Director Steven Soderbergh has tackled similar themes in the past, with the 2009 film The Girlfriend Experience, about a New York City call girl.
Magic Mike opens June 29. Check out the Magic Mike trailer for more.