In a world with no shirts, the man with the tiny little cowboy vest is king. Check out the new Magic Mike poster, featuring Channing Tatum, Matthew McConaughey and company with their shirts off (though I'm starting to doubt they ever even had shirts).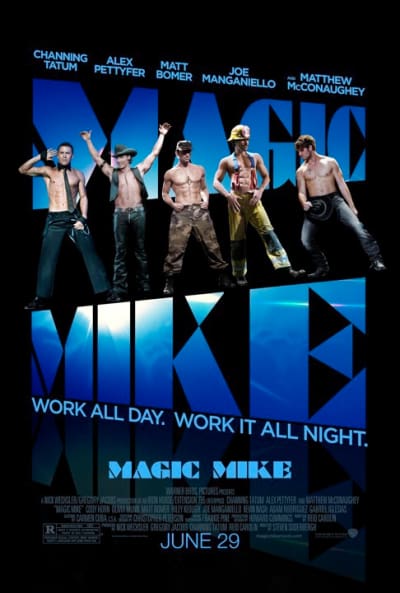 Magic Mike, which is partially based on the Channing Tatum stripping days, stars Tatum as a veteran who teaches a young stripper, played by Alex Pettyfer, about the craft while himself seeking a life outside of stripping. Matthew McConaughey and Cody Horn also star.
Tatum had always wanted to make a film based on his life as a stripper, having originally cited Nicolas Refn (Drive) as his first choice. Surely the man they landed on, Steven Soderbergh, director of Ocean's Eleven, Erin Brokovich, and Contagion, will do the story justice.
Magic Mike comes out June 29. For more, check out the Magic Mike trailer.