Speculation has been swirling about who will play Johanna Mason in The Hunger Games: Catching Fire. While Mia Wasikowska is one of the names that has been thrown around, Entertainment Weekly is reporting that the Alice in Wonderland star will not play the vitriolic tribute.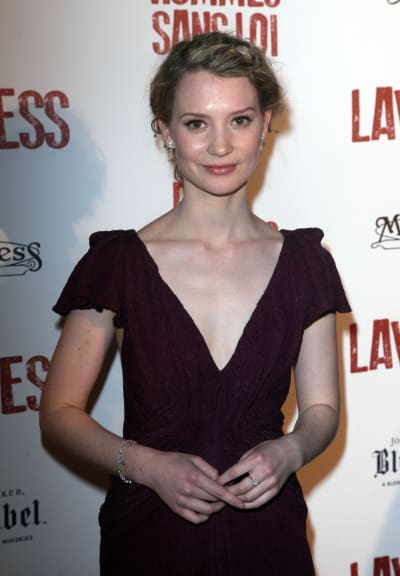 Wasikowska's reps have apparently denied that she has had any contact with Catching Fire producers, and stated that scheduling conflicts would prevent her from taking the role if she were asked.
The Hunger Games: Catching Fire is set to begin production this summer, with Jennifer Lawrence returning to the role of Katniss. There has been a lot of conjecture surrounding casting choices for the highly-anticipated sequel. Not only are fans anxious to find out who will play Johanna Mason, but also who will be cast as the handsome Finnick Odair. Cast your vote for who should play Finnick Odair in Catching Fire in our Movie Fanatic poll.