DreamWorks Animation has begun to announce the cast for its upcoming 3D computer-animated feature, Mr. Peabody & Sherman. The film, based on the 1960's cartoon segment on The Rocky & Bullwinkle Show, features a talking time-traveling dog and his boy companion as they travel through history.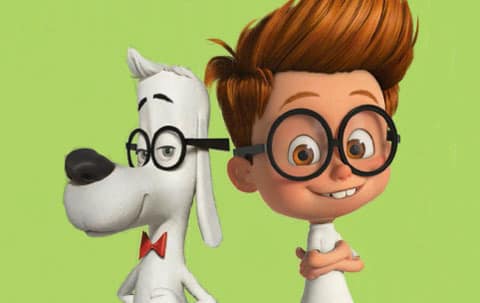 The film will star Modern Family's Ty Burrell as Mr. Peabody, a role that was previously filled by Robert Downy Jr. Playing the boy Sherman will be Max Charles, who will also appear as young Peter Parker in the upcoming The Amazing Spider-Man.
Stephen Colbert, Allison Janey, Ellie Kemper, Ariel Winter, and Stephen Toblowsky have all signed on to join the cast. There is no word yet on who they will play. Kemper, best known for her role as Erin on The Office, also starred in last year's hit comedy Bridesmaids (check out some Bridesmaids quotes).
Mr. Peabody & Sherman is directed by Rob Minkoff, and is scheduled for release on November 8, 2013.